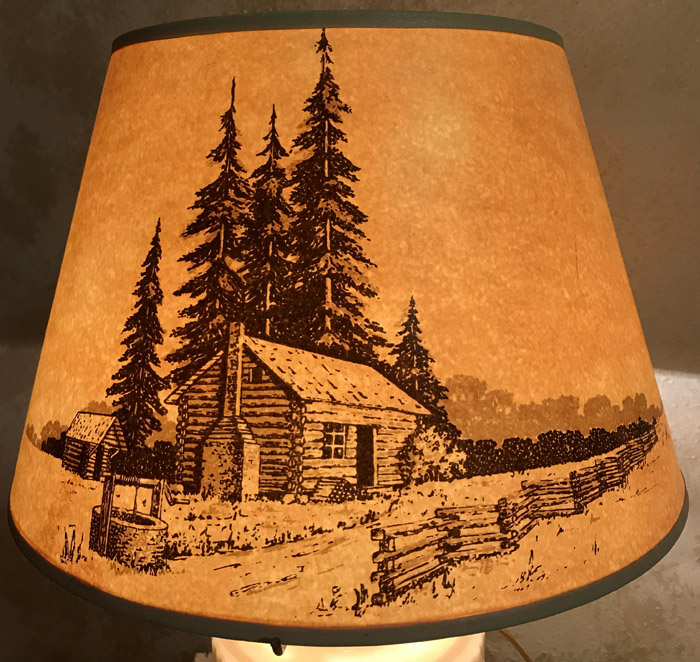 The No. 209 brown Whip-o-Lite shade from 1939 is commonly referred to as the "log cabin shade" for obvious reasons. It was, and is, a rather popular shade. Like all the 14 inch shades it was designed for table, hanging, and bracket lamps.
It can also be found on lamps such as the model-12, or some of the other metal lamps, even though the shade was designed long after the sales of the metal lamps had ceased. It would appear that people liked the look of this particular shade on their existing metal lamps.
The log cabin shade seems to be right at home when fit to a bracket lamp whether the lamp is glass or metal. The shade just seems to draw attention and add to the antiquity of any lamp it adorns.
Sorry to say however is the fact that It was so popular with both users and collectors that it has been reproduced.